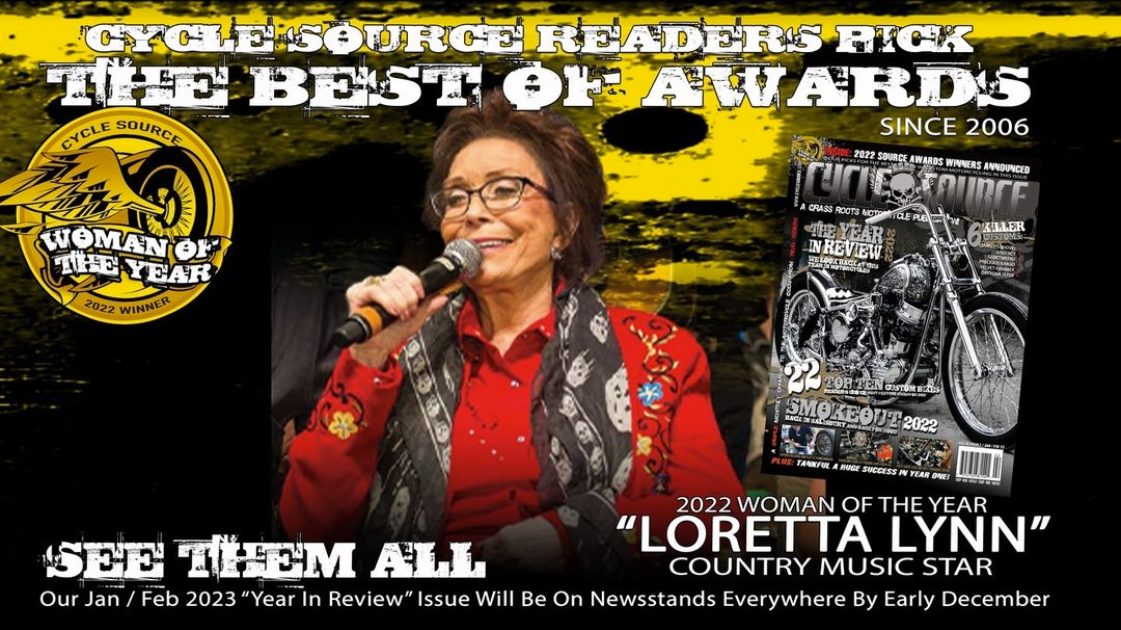 The Lynn family was touched and honored today to see that Loretta was named the 2022 Motorcycling Woman of the Year by Cycle Source Magazine. The wider world may not know that Lynn had a tremendous friendship with the motorcycling world and held a special place in her heart for them. This year marked 40 years that Loretta's ranch has hosted the AMA Amateur Nationals for motocross. This began as an idea pitched by race promoting legend Dave Coombs. Loretta and her husband, Doo, loved it and adopted the race and everyone involved in at as their own. Through the years the ranch has been transformed for this significant annual event. Loretta made investments to ensure the ranch could host the guests well, and the entire team worked to help make each year a success. In more recent years, Loretta Lynn's Ranch has expanded its motorcycling reach by hosting TMMR.
Loretta's grandson Anthony Brutto manages the ranch and said, "Memaw was crazy about the motorcycle world and their connection to the ranch. She wanted all effort made, and over 40 years she built amazing relationships. Everyone involved is like family to us and Loretta loved it. She thought of the event as her own and the people as her extended family. She was so proud of the connection. This award would have her smiling from ear to ear. Our family can't thank Cycle Source and the extended motorcycle world enough. It's a real honor."
Cycle Source reported, "Unfortunately this year we lost this great lady of motorcycles and music, but her contributions to motorcycling live on. As sad as we were to report of her passing, it brings us great joy to name Loretta Lynn as the 2022 Cycle Source Reader's Motorcycling Woman of the Year."