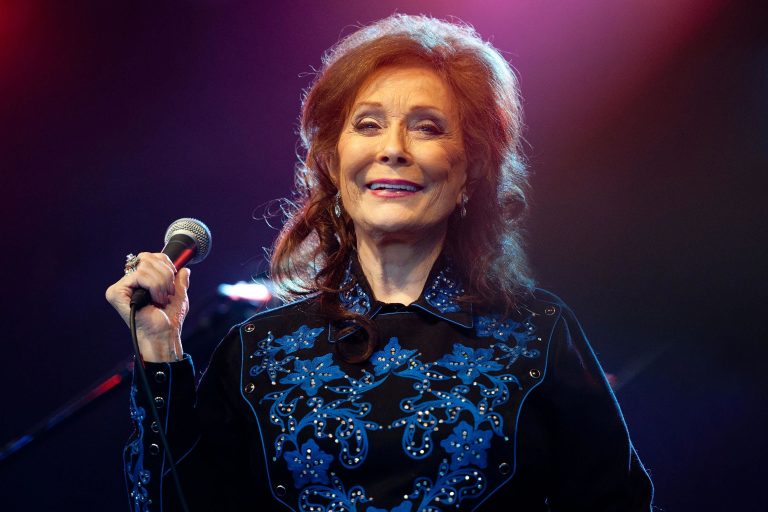 Loretta Lynn, groundbreaking country music singer-songwriter, has been announced as the recipient of Billboard's first-ever Women in Music "Legend" award.
The award, which will be presented at Billboard's 2015 Women in Music event on Dec. 11 in New York City, honors Lynn's historic contributions to the industry and artistry of American music, which has established her among the highest class of performers.
Lynn — who is set to release Full Circle, her first studio album in over 10 years, on March 4 — has a long history of success on the Billboard charts, with a total of 29 top 10 albums on the Top Country Albums chart (11 of which went to No. 1 on the list, the second-most among female artists). Lynn's 2004 album, the Jack White-produced Van Lear Rose, reached No. 3 on the all-genre Billboard 200. Her tally of No. 1 singles on the Hot Country Songs chart totals 16 and includes "Don't Come Home A'Drinkin' (With Lovin' on Your Mind)," "She's Got You," "After the Fire Is Gone," "Coal Miner's Daughter" and more.
The 2015 Women in Music event will air on Dec. 18 on Lifetime. It is held alongside Billboard's Women in Music list, which names the year's 50 most powerful female executives in the industry.