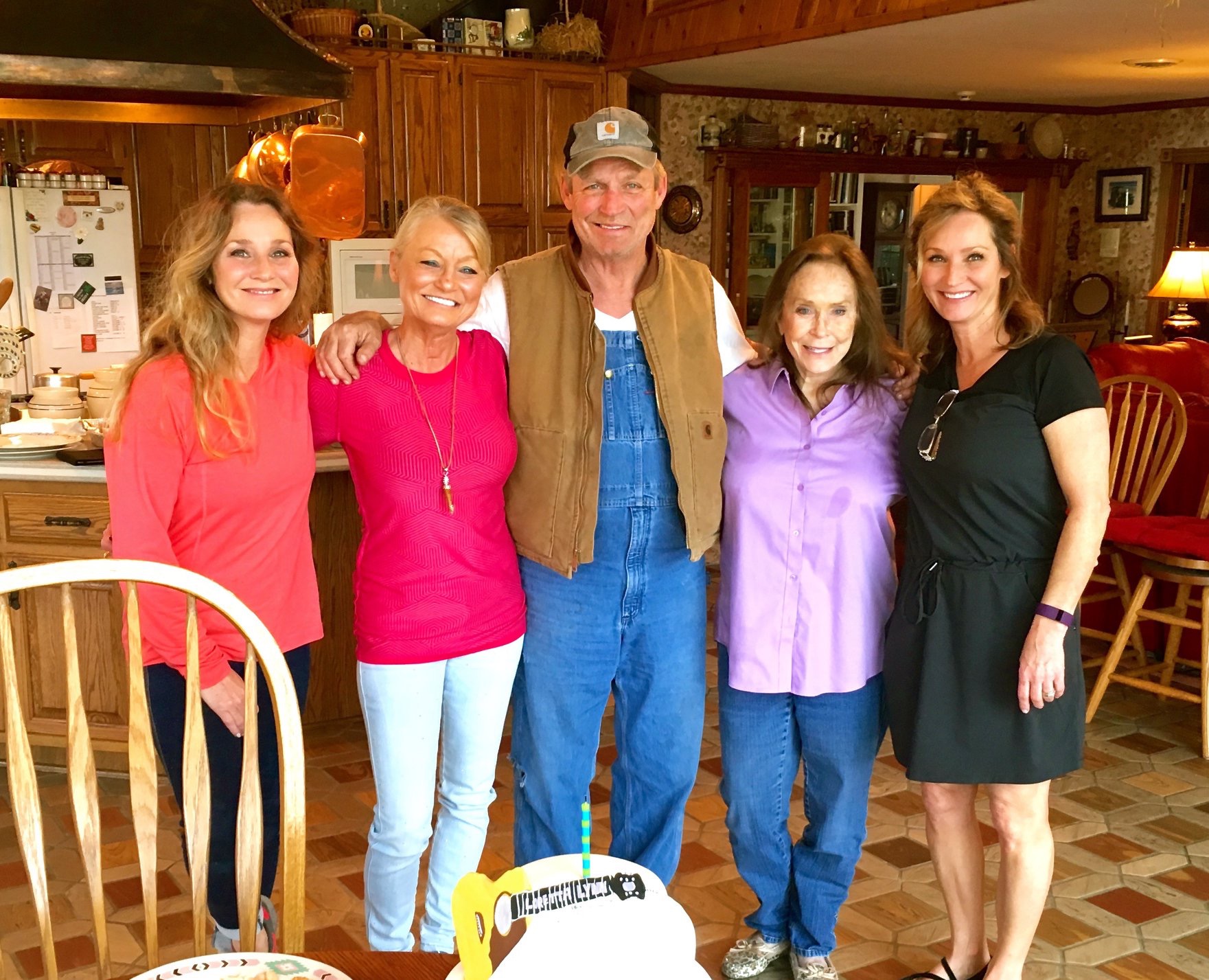 A special message from the family of Loretta Lynn.
Thankful. We are thankful, so thankful. It's a strange thing to be thankful while also being heartbroken…but we are deeply, fully both. We miss her. We desperately miss her. There are not words to describe the way that she has been our world. Our lives orbited around her, while strangely and simultaneously she made us feel like the center of hers. She was witty, funny, beautiful, adorable, feisty, particular, clever, naive, wise, firm, generous, and loving. And that was just a normal day's life for Loretta Lynn. She was, of course, talented, persistent, legendary, famous, a trailblazer, and so much more to the world—but to us she was much bigger than all of that. She was an anchor and a best friend to each of us. Somehow, mom was best friends with each of her children. She told us what we didn't want to hear when necessary, but loved us more deeply than anyone on the planet. Her laugh filled the room. Her feisty comments cracked us up and, when we suffered or ached, her love enveloped us.
For the last 51 days we've cried, hugged, busied ourselves, walked around a bit shell-shocked and just tried to absorb the incomprehensible truth—our mom is gone. She's gone. Never again will she answer the phone, give us a call, crack a joke, or sing us a new song. It's surreal. Life without Loretta Lynn is a country music anomaly, but life without our mother seems impossible—a bad dream that should end. We now know firsthand the depths of grief so many others have faced when losing their mothers. Now we understand what she meant when telling us she missed her mommy so much and at times even ached for her. One consolation is knowing they're together again.
Yet in this new reality and in the fresh, rawness of the pain we are thankful. So thankful.
Thankful for a beautiful soul, a long life, a devoted model of unwavering love.
Thankful for an unflinching friend and the most authentic human to ever live.
Thankful for memories galore, advice stored like a treasure, and a smile so full of love that just closing our eyes and imagining it is better than gold.
Thankful for lessons learned that now guide us. Lessons that taught us to push through adversity, treat everyone with kindness, be generous, love animals, appreciate gardens and homemade meals, and that time given to another is the greatest gift.
We are thankful for the overwhelming love the world has lavished upon her, the tributes to her life, the celebration of her contribution, and the outpouring of love that has left us speechless but deeply, deeply touched. We can never express our love to each of you enough. There is nothing more meaningful than to see someone love the one you love. You loved our mom and she so loved each of you. This love has comforted us beyond words.
We are thankful that she was ready to go (even though we weren't) and that she slipped away quietly in her sleep, in her own bed, at the ranch she loved.
Thankful that her faith in Christ brought her such peace and joy for eternity.
Thankful that she is with the love of her life, her parents, and our brother and sister, who she longed to see with anticipation.
It's a year like none before for the Lynn family. How do we do Thanksgiving—or any holiday—or any family get together without her? How do we do any of this? Today, we will do something we've never done before and don't want to do—have Thanksgiving without her—but for all the reasons above we will be thankful.
So very thankful.